cheap seo standard website design prestige package is the best service at VioCompany. Selling in the traditional way is no longer the only way to do business. Because the development of the internet facilitates the development of online sales. Selling online is both convenient for sellers and buyers without the cost of renting space or hiring staff. To make an online business more convenient, one needs to build a website for themselves.
Designing a website for the company and running it is a field that not everyone knows, but it is very interesting. Not only for sales purposes, but also for brand identity web design. And the most effective way to promote the website is to rely on the popular search engine in Vietnam – Google. What is standard SEO? Website design standard SEO, what issues do you need to pay attention to?
What is SEO standard website design?
Standard seo web is a website that is highly appreciated by search engines and will have the ability to achieve high rankings (TOP 10) in search engines such as Google, Bing, Yahoo…. It is conceivable that Google or other search engines are a reader, they will only understand and prioritize things they can understand and appreciate. That is, if your website is SEO standard, Google can understand and prioritize you. That is the premise for increasing rankings in search results pages.
With such websites, customers after searching will easily access and increase sales. Usually, when searching on a search engine such as Google, people are only interested in the first results, very few people find the results of the following pages. Therefore, only reaching the top 10 will your ability to reach customers is high.
>>>Reference: SEO service to the top of google< /span>
How to check SEO standard website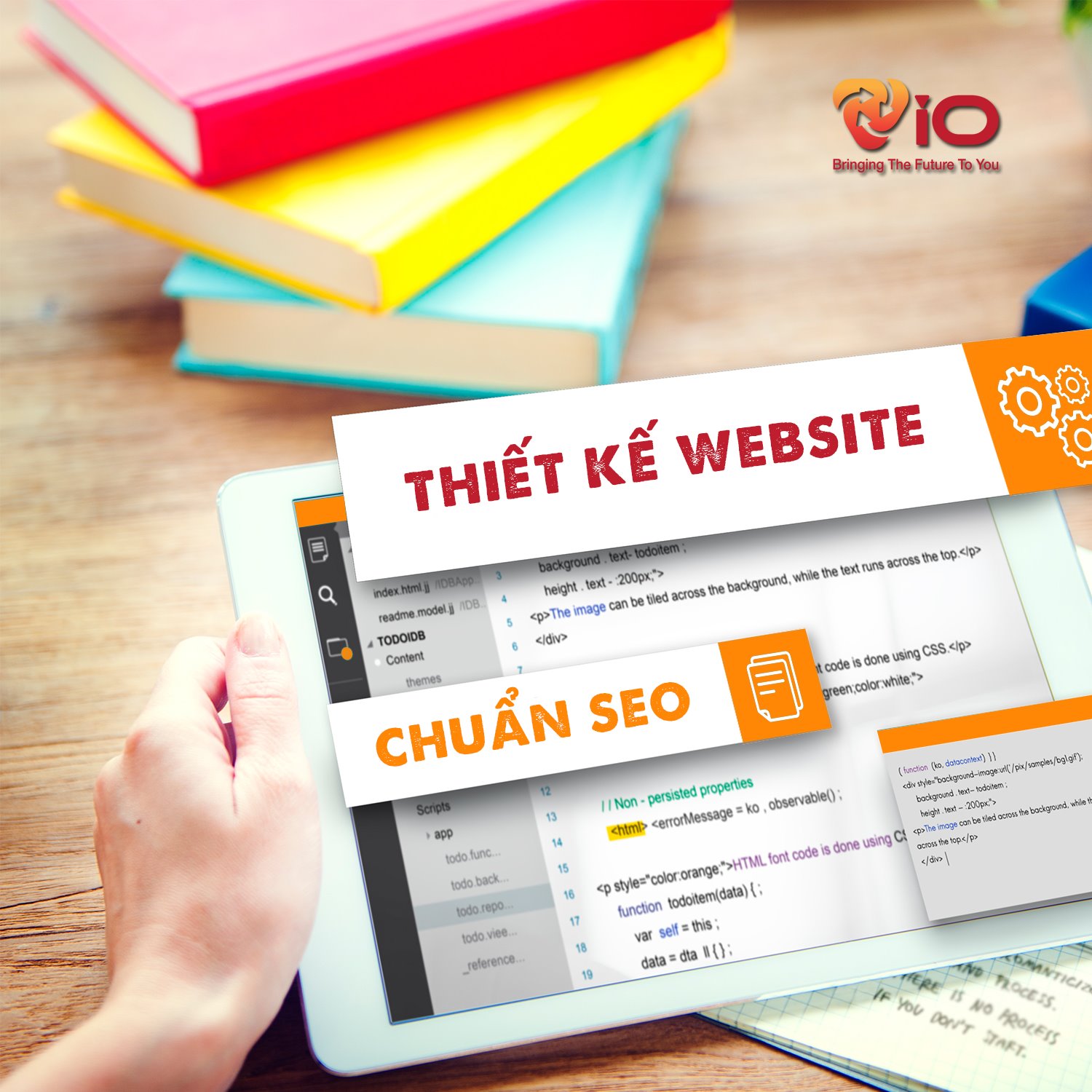 As a website owner or learning about SEO, you should not miss the following interesting information. The ways to check whether the page has SEO standards or not is simple. Now, let's check with Vio Company to see if your page has met the following factors.
Website that allows search engines to index
First, an SEO standard website is a website that allows Google or other search engines to index its data. During the design process, the technician will turn off this feature. The reason is to prevent Google from getting incomplete site inventory data. However, maybe for some reason, when handing over, the website design company in Ho Chi Minh City has not turned on this feature yet. That will hinder crawling and prevent the page from appearing in search results.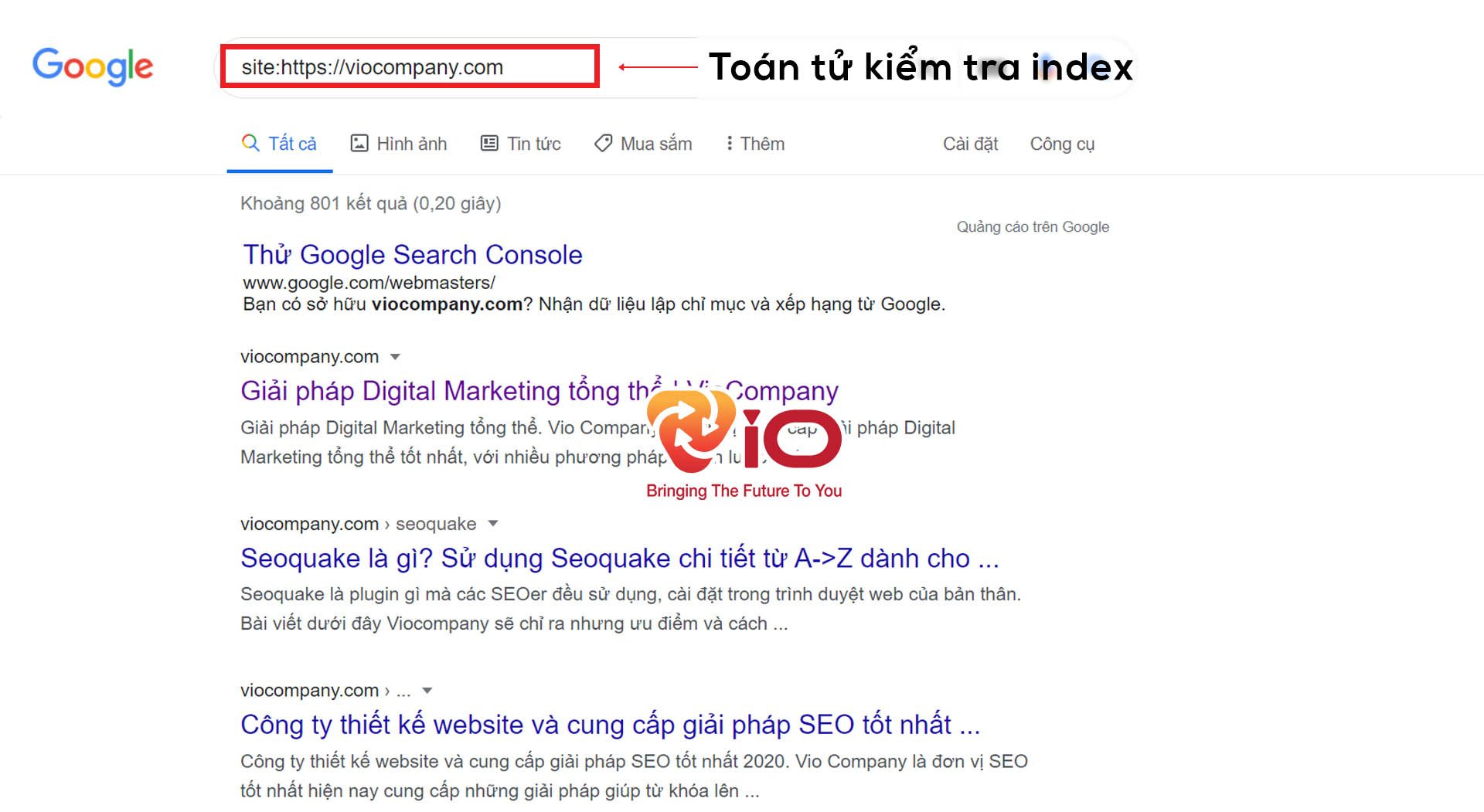 To check, perform the following steps:
Step 1: Go to Google search engine.
Step 2: Enter the keyword search box in the following form: site:domain name of your website. And press Enter.
Example: site:http://vioagency.vn/
If the results show your site, then the search engine is allowed to crawl. And if it displays "Your search site:… did not match any documents", it means that the permission is still not granted. Please contact the designer for adjustments or for instructions on how to edit.
URL must be optimized
Check each page of your website in turn. The optimal URL is a URL with content that is easy to understand without strange words or too many special characters. Links with a lot of special characters like %,… are usually accented URLs. Please replace them with unsigned words, replace spaces with "-". Website design at hcm allows users to manipulate these URLs in the easiest way.
With Title and Description
This is what will show on the search results, it will decide after seeing, whether the user clicks or not. Although there are still websites that automatically update them, it does not guarantee SEO standards. These Titles and Descriptions need to be edited to meet user needs and Google's requirements.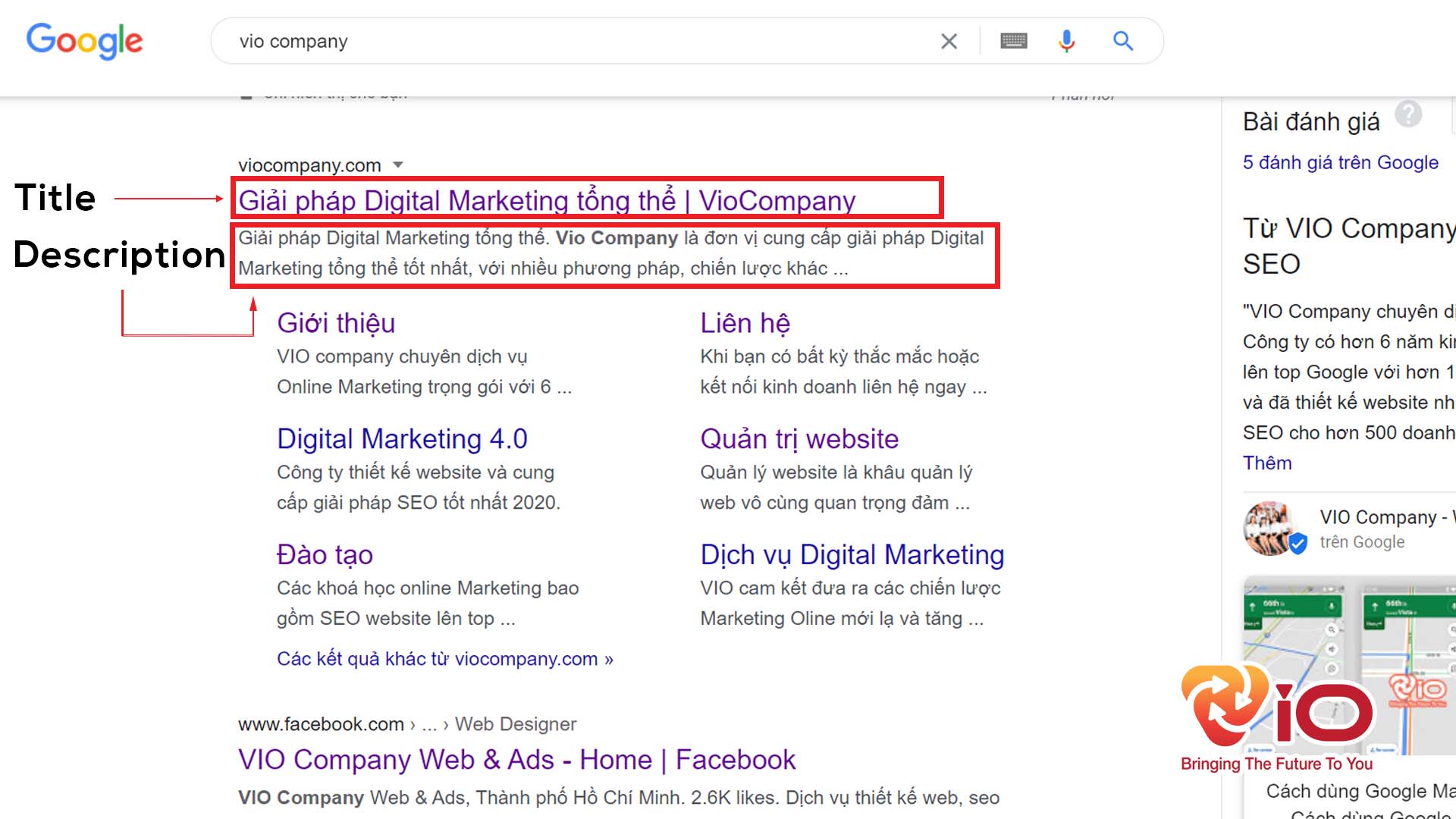 Currently, Yoast SEO Plugin is installed by many website owners in wordpress to score SEO standard factors. You can get technical or install this plugin yourself for your website.
In addition, when editing URLs and descriptions, please follow some of the following guidelines to help keywords quickly get to the first page of Google's search results. Moreover, attractive titles will increase the likelihood of customers clicking on the website:
Write a title that is attractive and appealing to customers, but remember to include keywords in the title to increase keyword search rankings.
The best keywords are ranked first
In the description, keywords are no longer a factor for Google to rank for search, so instead of stuffing keywords, write a very short, concise, convincing description for readers to do. visiting your site.
Setting Heading Tags
Optimizing the Heading tags is a way for Google to understand what the main content of the article is. Therefore, when choosing a professional website design in Ho Chi Minh City, it is necessary to pay attention to the user to install the Heading in the article to structure the SEO standard. In SEO, there will be 6 types of heading tags that are prioritized to rank in order from H1 to H6 and H1, H2, H3 are 3 tags that are often optimized in SEO.
Remember, Heading and font size setting are completely different. It won't make any sense to standardize your website's SEO. Reputable website design addresses in Ho Chi Minh City will always have these cards pre-installed, you can rest assured to use.
Editable image attributes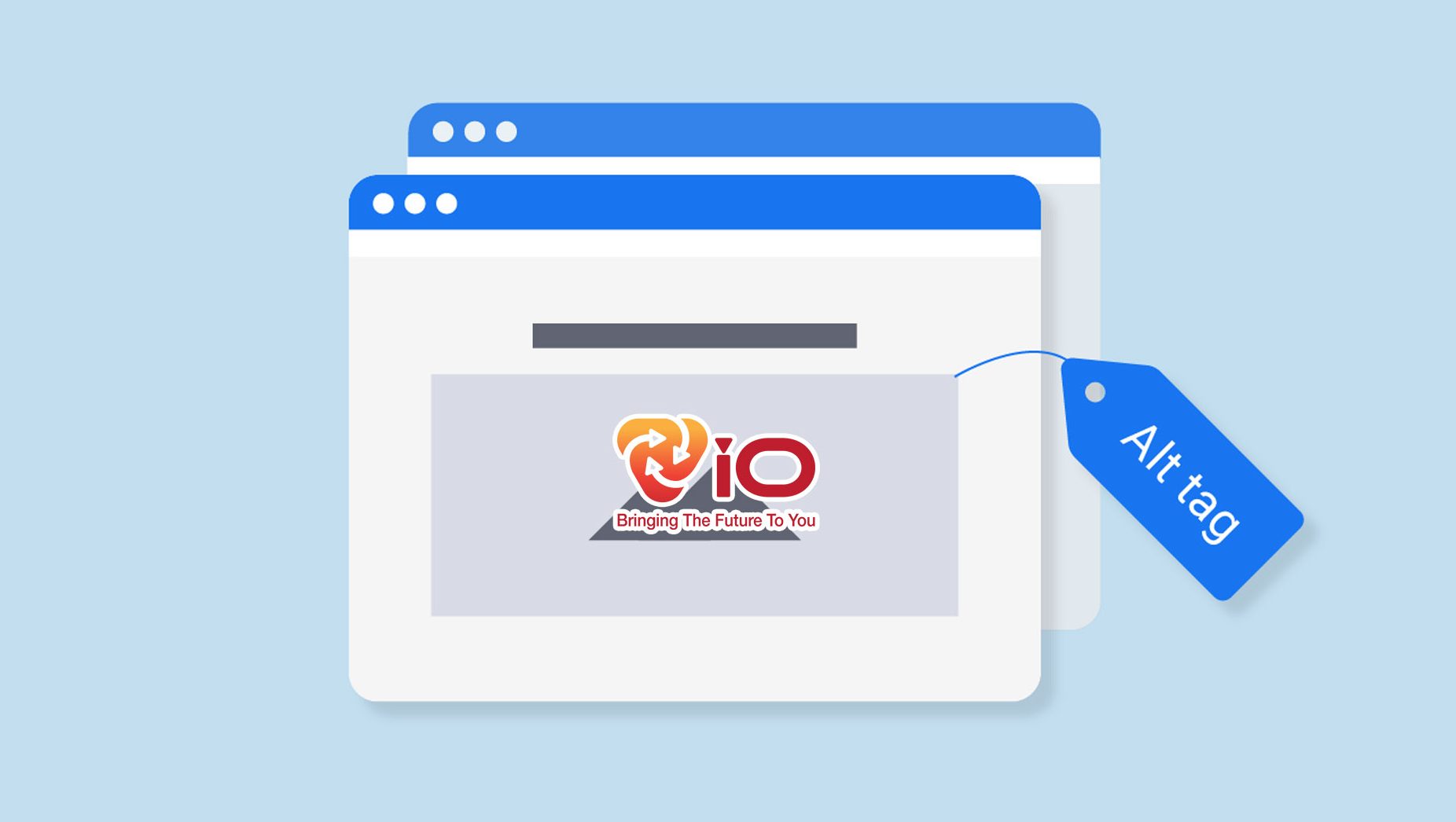 Not only the text attributes, but also image optimization are also things to consider in the process of helping the website to top Google. If the image you upload without editing will be very difficult for SEO to top Google. Because important attributes like alt text need to contain keywords for Google to understand what the image is saying.
In addition, other attributes such as caption, description, image size help the image to be displayed clearly and easier to see. SEO-standard website design is important, and optimizing images is just as important. Google has an image results section, so optimizing images can also help you reach customers. Especially if the image rank is at the top.
Sitemap of the website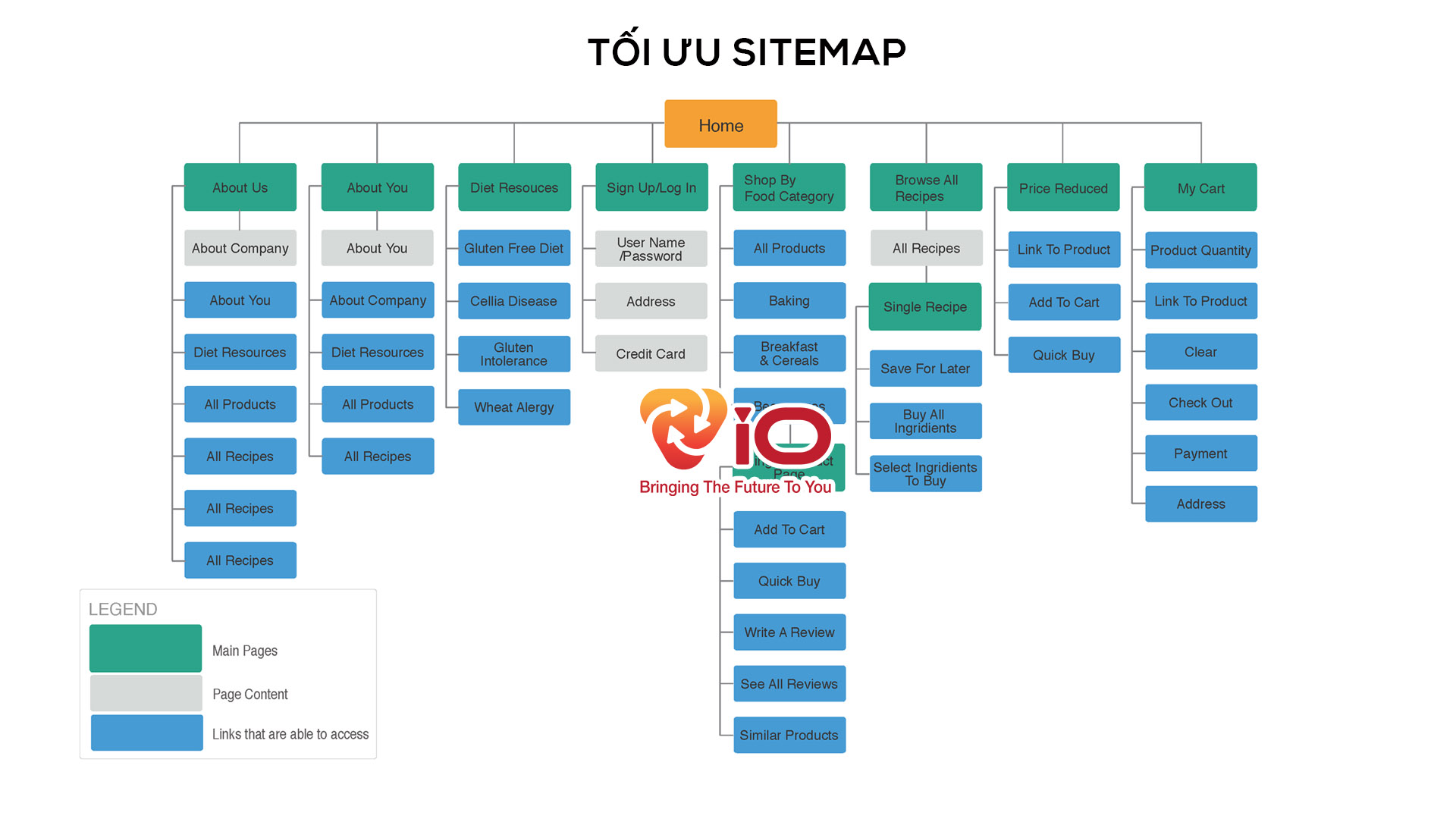 Sitemap, also known as sitemap, is an extremely important file for standard SEO website. It is like a guide for Googlebot to search and index the articles on your website. This has a huge impact on the results of the SEO process. Without this entry, it can still be created using the following tools:
Use the Yoast SEO plugin installed on the site.
Create online on two websites web-site-map.com or xml-sitemaps.com then download the .xml file and upload it to your hosting. If it can't be done, send it to a technician to let them do it or ask them to do it themselves.
After you have created a sitemap, all you need to do is go to Google Search Console to send a request to Google.
Mobile-friendly capabilities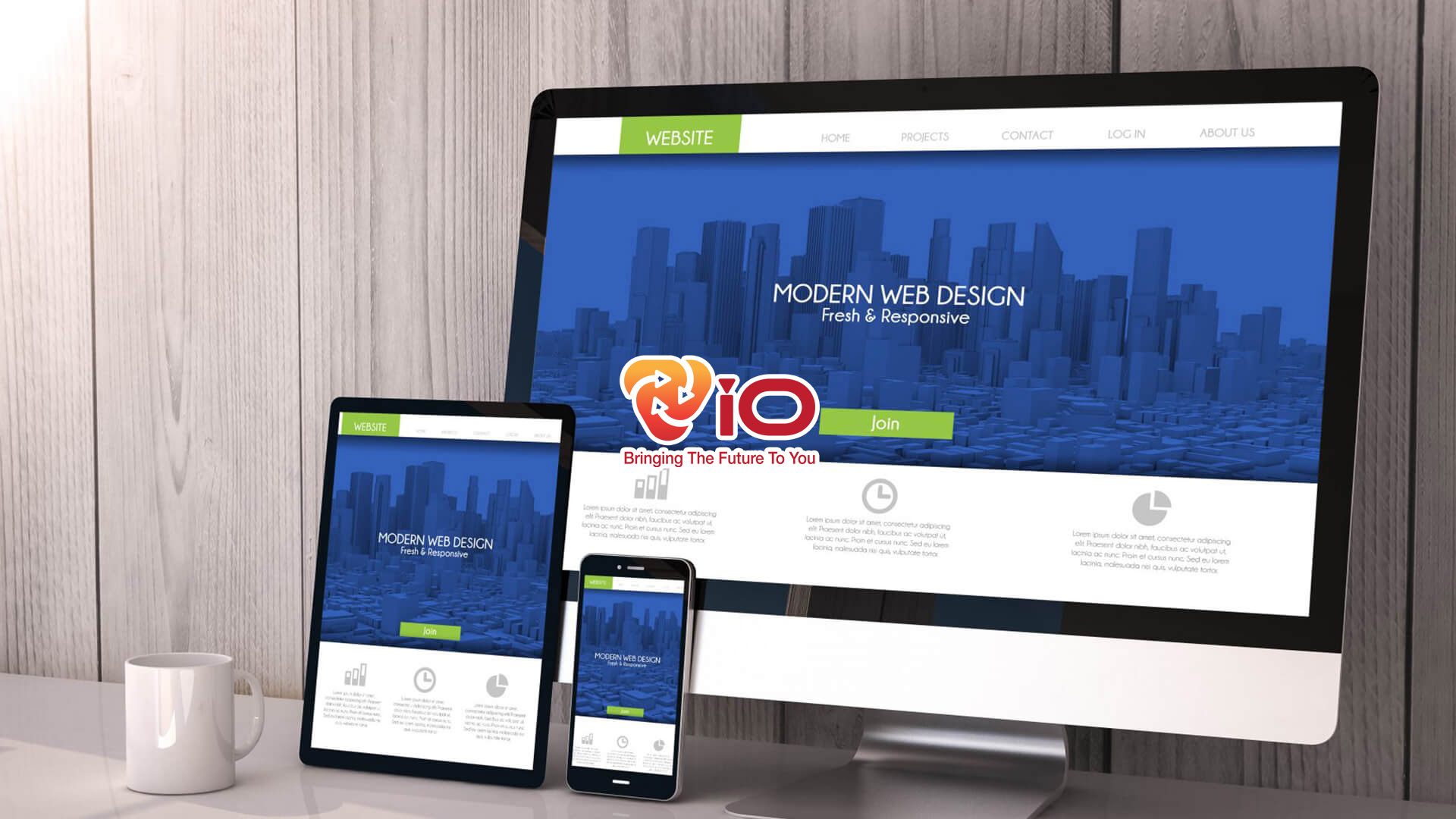 Currently, mobile devices have grown so much that they can do a lot of things, including search results on Google. A mobile-friendly website will help customers stay on your site longer, increasing quality. More,
To check if your website is friendly, go to the following link: https://search.google.com/search-console/mobile-friendly
Enter website in the box and test. If it says "Page is mobile-friendly", congratulations, your site is mobile-friendly.
If not, look down at Google's editing suggestions to find a fix.
Domain with hosting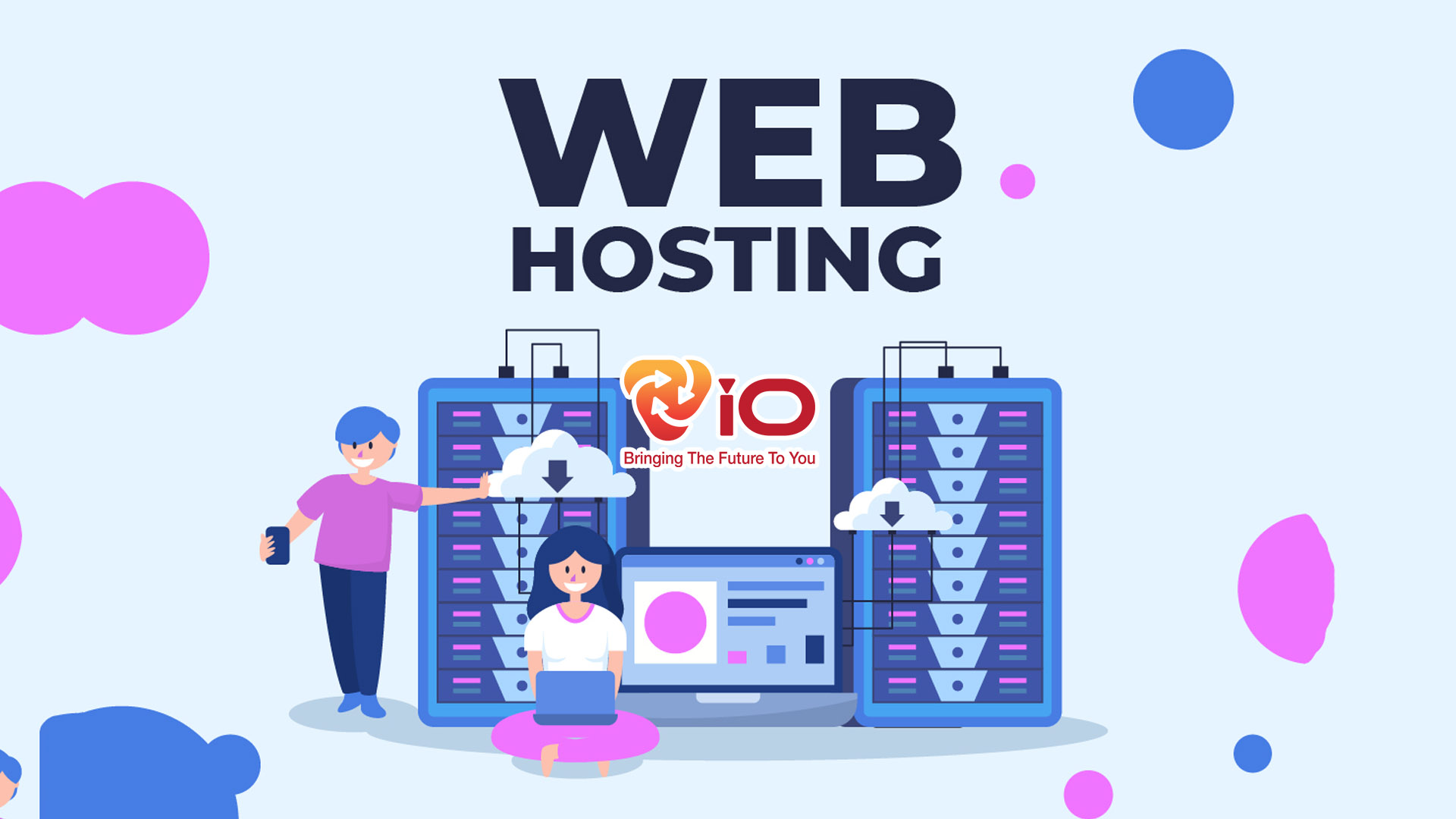 Your domain name is preferably related to the service desk provided. For example, ads should have the word advertising in the domain name, this will make it easier for your page to appear when customers search for keywords related to the ad. You should look for a reputable website design company in Ho Chi Minh City to ensure this problem.
Hosting must be fast, the page load time should be as fast as possible. This helps customers have the best experience on your site. No one will have the patience to wait for a web page to load forever without showing all the information.
Other factors to help website standard SEO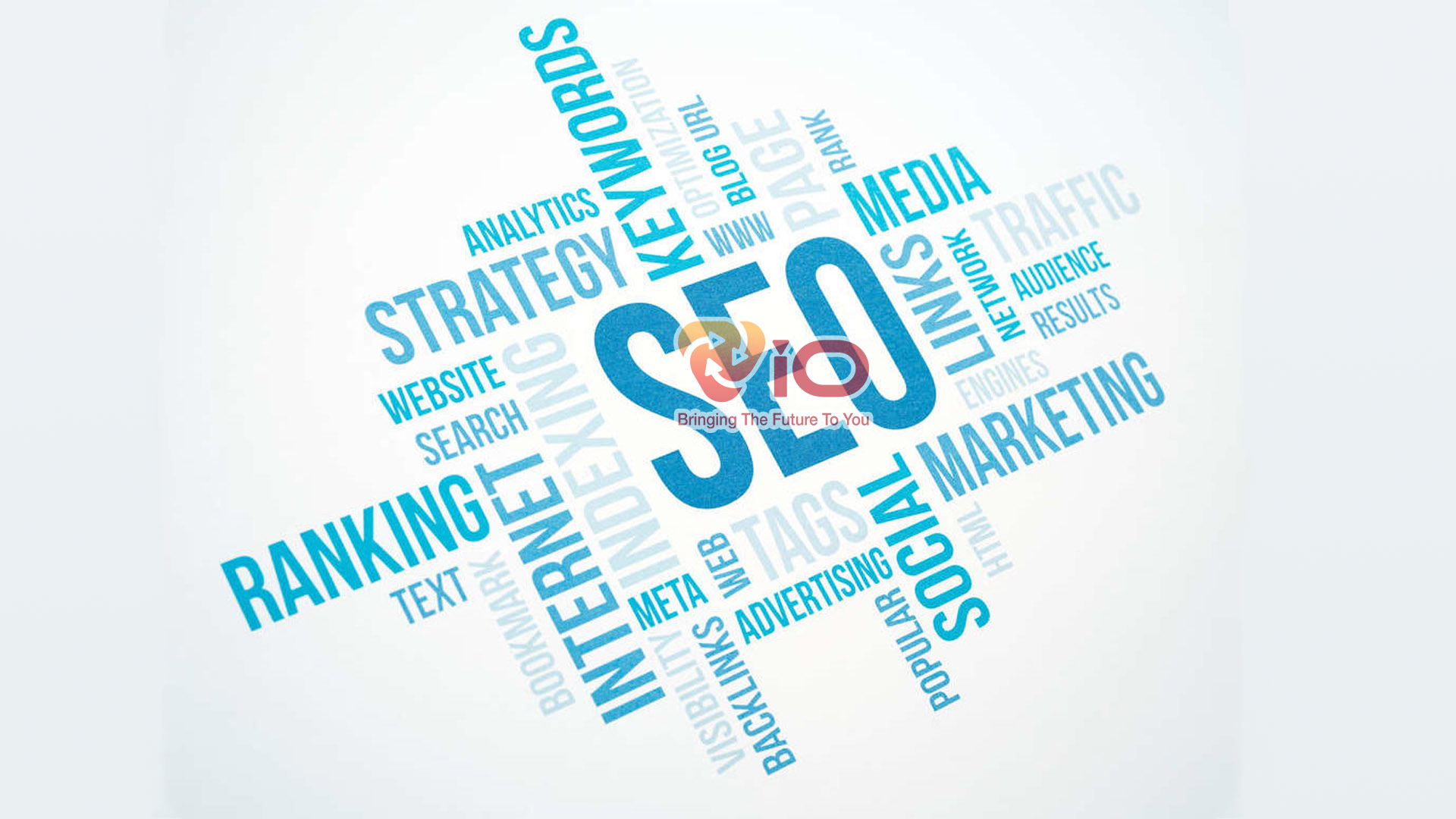 In addition to the requirements required when "designing a standard SEO website", there are still the following notes to make the process to the top easier.
The content is rich and complete, relevant to the business lines and fields of the enterprise. Information-seeking users are more likely to stay if your site has the information they're looking for. The way to navigate to other pages must be really reasonable, so that users can easily find what they need.
Website content needs to be updated regularly to best meet the needs of users to find information. For example, if the old information has been updated, it should be updated again. Articles about experiences must also be updated with current standard content.
Web design at tphcm must be designed and programmed according to W3C standards. You can see more about what the W3C Standard is below!
Link structure for pages should be friendly, concise, not redundant
Need to design the website so that the site works stably, with high security to avoid destructive behavior from SEO competitors.
What is W3C standard?
W3C is an abbreviated term for the English phrase World Wide Web Consortium, the W3C standard is currently a common design standard used by many web designers. It is like a measure to evaluate the completeness of these websites. This W3C standard was also created by the famous British scientist Tim Berners-Lee who invented the HTTP protocol which is what you see appearing in most websites today.
Why should design standards W3C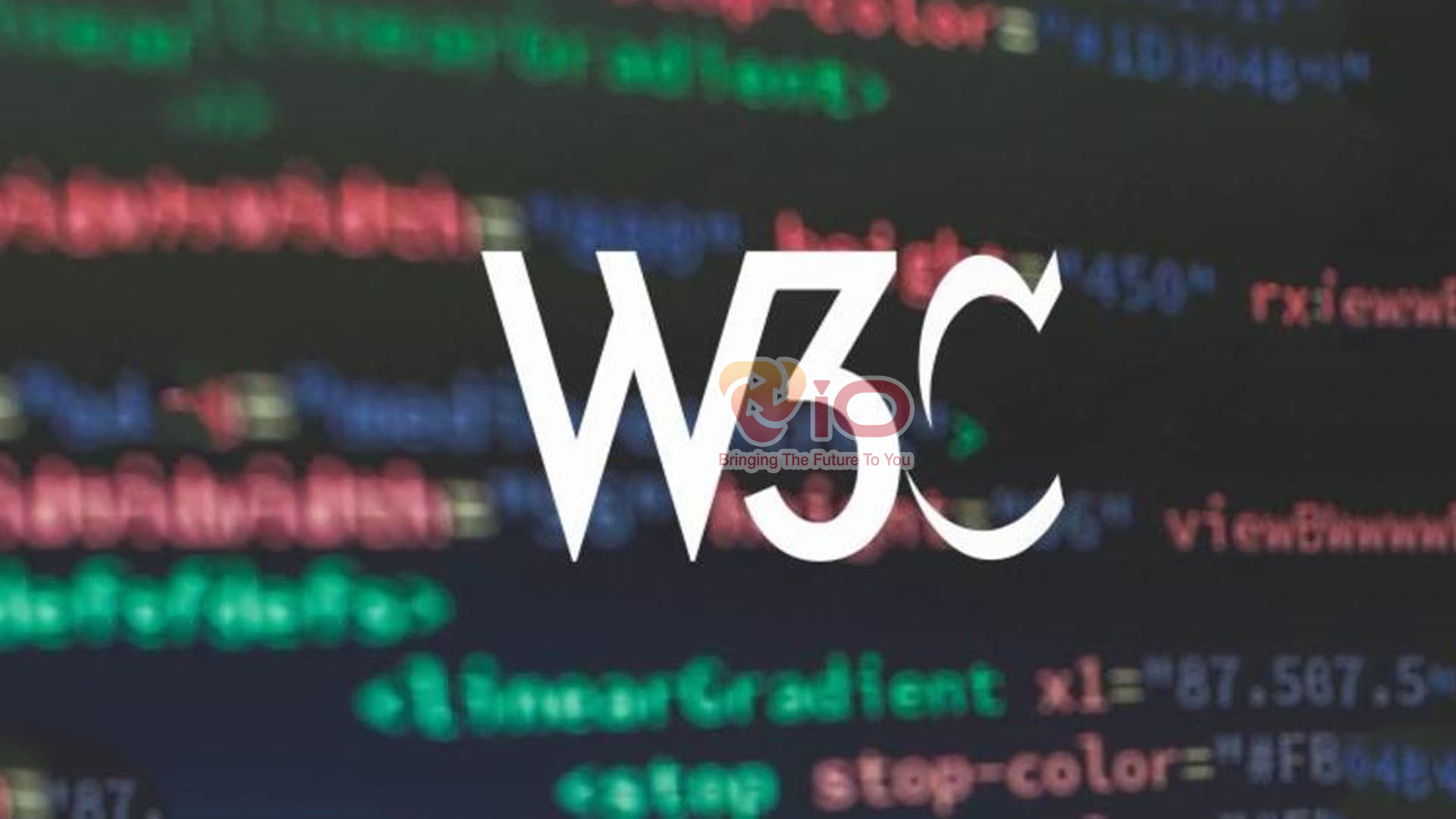 Possibility to go to the top: You may not know but, Google is currently giving preference to www. Because the indexing ability of these pages is faster than other websites at the same time that want to be indexed. Make a website with SEO standard package should also pay attention to the design of W3C standards.
For good visibility: Each browser will have a different way of displaying content and also have its own requirements for the best user experience. If you design according to this standard, it will be easier for you to adjust the SEO standard for the page.
W3C Standard Test
To determine if your site is W3C standard or not, you can only check it yourself. Here you will not be able to check in the usual way, but need a tool to find the most specific and accurate results. The best way to check is to visit https//validator.w3.org. Then copy the URL of the page you want to check into the address box and check it.
The trend of website design package 2020
CSS Grid
Currently, users are increasingly using mobile devices. So you should not just focus on making your website display perfectly on computers. Instead, try to optimize it for all mobile devices.
Accordingly, in order for the website design interface in Ho Chi Minh City to display flexibly on most devices, businesses should consider arranging content in the form of a smart CSS grid. This system allows designers to arrange content into columns and rows. Best of all, it also has the ability to automatically adjust to the user's screen size.
Mobility
One of the cheap seo standard website design trends tphcm is expected to explode in 2020? Is to use motion effects on the web page. Not only help the business website become attractive, they are also the most effective and fastest way to provide information and images. Users also prefer content delivered in this form over text or static images.
Using GIFs is a plus for websites because they are much lighter than videos. If you only need to use short clips, turning them into GIFs is both convenient and effective.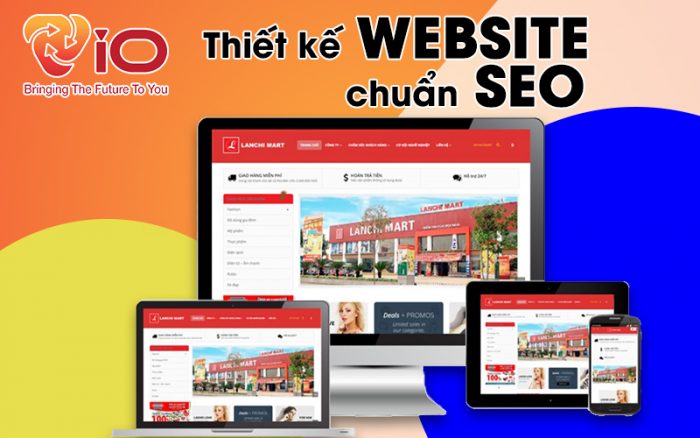 Video Edition
Although nothing new at the time of 2020, but it is a trend in 2020. Video is the most effective and authentic communication information for customers. Customers will feel more trustworthy when watching introductory videos, reviews rather than lifeless images. Moreover, the content of the user manual will not be able to convey clearly through images.
3D Web Design
In 2020, 3D modeling and related products are predicted to become a popular trend SEO standard website design popular. They will be the foundation for more affordable and accessible web building services. Even for people without professional 3D design training. Moreover, it is very suitable for services such as design, these models will give customers the most intuitive view of the products that you trade.
Make full use of typography
Typography is used by designers when professional web design tphcm to create highlights. They help evoke your brand, thereby easily delivering your brand's message. But to become a new trend, typography is not simply designed in a traditional style.
Design with emphasis on effects such as bold, large fonts, contrast effects by combining with serif and san-serif headlines. Beautiful and fancy effects are used comprehensively to help keep customers on your website longer.
New navigation menu
In order to increase the efficiency of operations on the website, design prominent navigation menus. Relevant navigation will lead the user to visit more pages of the website. This is very useful for increasing Google's rating of your site.
Website design company in HCMC
Professional website design in Ho Chi Minh City
Vio Company is web design company in HCMC . You will easily own a standard website that is both beautiful and has a higher rate to the top of Google. We will advise and design the best products for you. Meets the requirements that I want with a very reasonable price.
Besides, to help your brand be known more people, we also provide SEO services, run Google Ads, Facebook ads, design business website, admin fanpage , design images, … From there easily reach potential customers. Bringing a continuous and growing customer base. Especially, the system of experienced SEO staff helps related keywords to the top 10 of Google. At the same time maintain long-term results without any additional advertising costs.
Package website design price list at VIO
Let's consult with VIO right away for the price list website design for business package with an unprecedented preferential price this year!
Here is the service price list at VioCompany
WOMEN PACKAGE G
7 million
Pre-existing interface design (minimal edit)
Standard SEO programming - Standard web structure - Allow google bot to get data fast - SEO TOP Google easily - Standard structure to run Adword - Configure robots file - Sitemap
Manage contact information
Support demo initial data First - Upload 10 products to the web
Link Social Network - Facebook - Twitter - Linked
Responsive interface Suitable for all devices suffer
[bullet_ite m text="-"]
SILVER PACKAGE
10 million
Design according to the interface available to edit as required
SEO standard programming - Web structure standard - Allows google bots to get data quickly - SEO TOP Google is easy - Standard structure to run Adword - Configure robots file - Sitemap
Manage contact information
Support initial data demo - Upload 10 products to the web
Social network link - Facebook - Twitter - Linked
Responsive interface Suitable for all devices
Shopping Cart- Buy Online
Option to show or hide products
Register / Login Multiple users
[ bullet_item text="-"]
Design-to-order (No special functionality) special)
SEO standard programming - Standard web structure - Allows google bots to get data fast - SEO TOP Google easily - Standard structure to run Adword - Configure robots file - Sitemap
Manage contact information
Support initial data demo - Upload 10 products to the web
Link to Social Network - Facebook - Twitter - Linked
Responsive interface suitable for all devices
Option to show or hide products
Register / Login Multiple users
Schedule product promotion
Website security - Anti-hacker
Free 1-year SSL configuration (https)
DIAMOND PACKAGE
Depending on
Customized Design (With special functions)
SEO Standard Programming - Structure w eb standard - Allow google bot to get data fast - SEO TOP Google easily - Standard structure to run Adword - Configure robots file - Sitemap
Manage contact information
Support initial data demo - Upload 10 products web
Social Network Link - Facebook - Twitter - Linked
Responsive Interface Suitable for All Devices
Shopping Cart- Buy Online
Option to show or hide products
Register / Login With multiple users
Chat automatically when absent
Schedule product promotion
Website security - Anti-hacker
Free 1-Year SSL Configuration (https)
[ /section]
Customers who have a need to design a cheap website in Go Vap or the districts of Ho Chi Minh City or neighboring provinces, please contact the hotline 0962.337,790. Please contact us for the earliest consultation website design quote as soon as possible!
Contact Information
 VIO COMPANY LIMITED
Address: No. 41 Street 12 KDC CityLand Park Hills, Ward 10, Go District Vap, HCMC
Phone: 0962337790
Email: info@vioagency.vn